ChristianZen is a mother/daughters' ethical lifestyle brand comprised mainly of unique and exquisite beach & resort wear. Inspired by voyages and craftsmanship, curates Greek and multicultural elements embodied by it's signature, the PEACOCK. The epitome of nature's beauty and vibrant life, as a symbol of integrity, vision and protection, the PEACOCK shows what we achieve when we endeavor to show our true colors. 

The brand was born in Greece in 2014, on the backdrop of a fierce economic crisis, proving that eco-sustainable beliefs and practices led by immense dedication can be nurtured into a grass roots luxury lifestyle brand.  
A couple of decades ago, Danish born Sidsel Christiansen moved to Greece, started a family, and translated her passion for travel and interior design into beautifully and consciously crafted resort creations. It all started as a hobby, but with the aid of Sidsel's two daughters, Anna & Laura, the label recently expanded with the opening of an atelier and Concept Store in the leafy Northern suburbs of Athens. Today, ChristianZen pieces can be found in luxury boutiques around the world.

ChristianZen balances modern and relaxed elegance with an artisanal flair by creating timeless pieces.
THE ZEN FAMILY
Sidsel Christiansen, the designer behind the label, was born and raised in Denmark by a very creative family. Her sixties-inspired parents played a huge role in hers and her two sisters' lives. Sidsel grew up in a house that her father had built by himself and her mother, who was quite alternative, had designed. A super modern house with a big open kitchen - living room and a huge table in the middle were they were all cooking and doing all kinds of creative handicraft. In one corner of the living room they had a big pottery-wheel and in the other corner they had her mothers sewing and knitting machines. Therefore, Sidsel started creating her own clothes at a very early age.
Her love for exploring the world first started as a bohemian hippie, traveling by train and hitchhiking, later in a bit more luxurious way, working as a fashion model in Hong Kong and Japan. Sidsel visited Greece for the time in her early twenties for summer holidays and has lived in Athens ever since. "It was love at first sight", she says. She started a family and worked as an interior designer on the Greek islands for some years. A few years later she translated her passion for travel and interior design into beautifully and consciously crafted resort creations. It all started as a hobby, creating beach bags and accessories out of vintage fabrics from the sixties. At some point she realized that there was a gap for beach and resort-wear "made in Greece". "Most of the nice stores on the islands were only selling imported beachwear." Sidsel explains. She then started with a very small collection of embroidered caftans.
Later on, her two daughters, Anna and Laura, joined the company, and transformed it into a more serious and professional business. Laura, the eldest daughter had just graduated from "KEA" – Copenhagen
School of Design and Technology in 2018, where she studied "Business Economics and IT", when she made the decision to move back to Greece and work at ChristianZen. Laura has ever since been responsible for organizing her creative mother and is managing the production and wholesale of ChristianZen. Two years
later, Anna, the youngest daughter, took over the social media platforms and created a new e-store while studying "New Media & Communication" at the "National and Kapodistrian University of Athens". With all their different backgrounds combined the three of them make perfect team!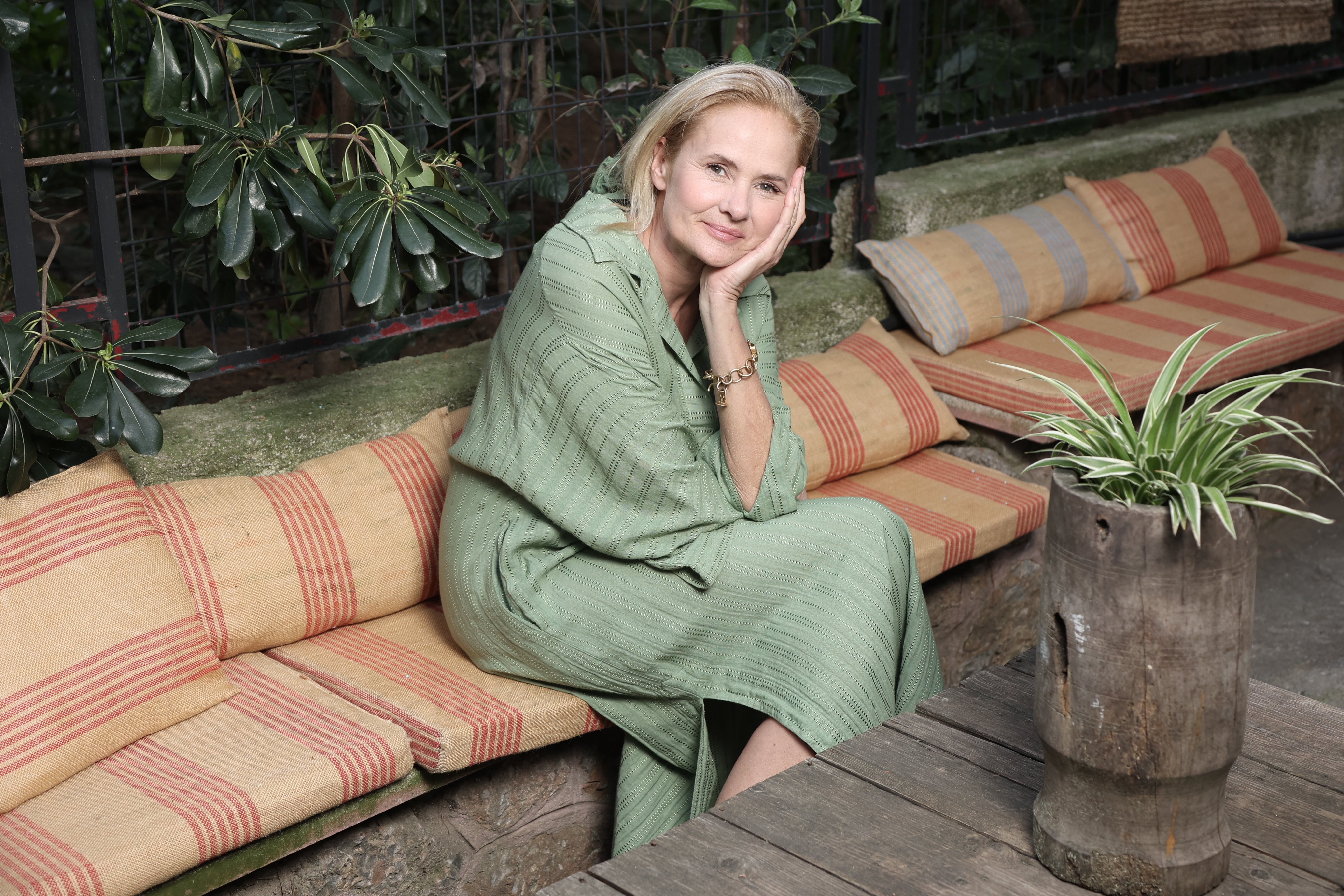 All ChristianZen pieces are handmade in small workshops around Greece, produced by local artisans with care and attention to detail.
TIMELESS GARMENTS
Our mission is to encourage people to buy less and buy better by creating aesthetically beautiful and timeless classics suitable for every occasion and every season… Dresses and caftans you can wear from day tonight, casually over your bikini on the beach and later to dinner and cocktail parties with lipstick, heels and jewelry. Producing pieces that are made to last goes hand in hand with our brand's philosophy of thoughtful and timeless design.
SLOW FASHION
Constantly making decisions with sustainability front of mind, we produce our collections in very limited quantities. Our latest collections are based on a made-to-order business model, which means that we only create what we actually sell, minimizing the possibility of waste and oversupply – one of the fashion industry's biggest contributors when it comes to impacting the environment negatively. ChristianZen is the antithesis of fast fashion.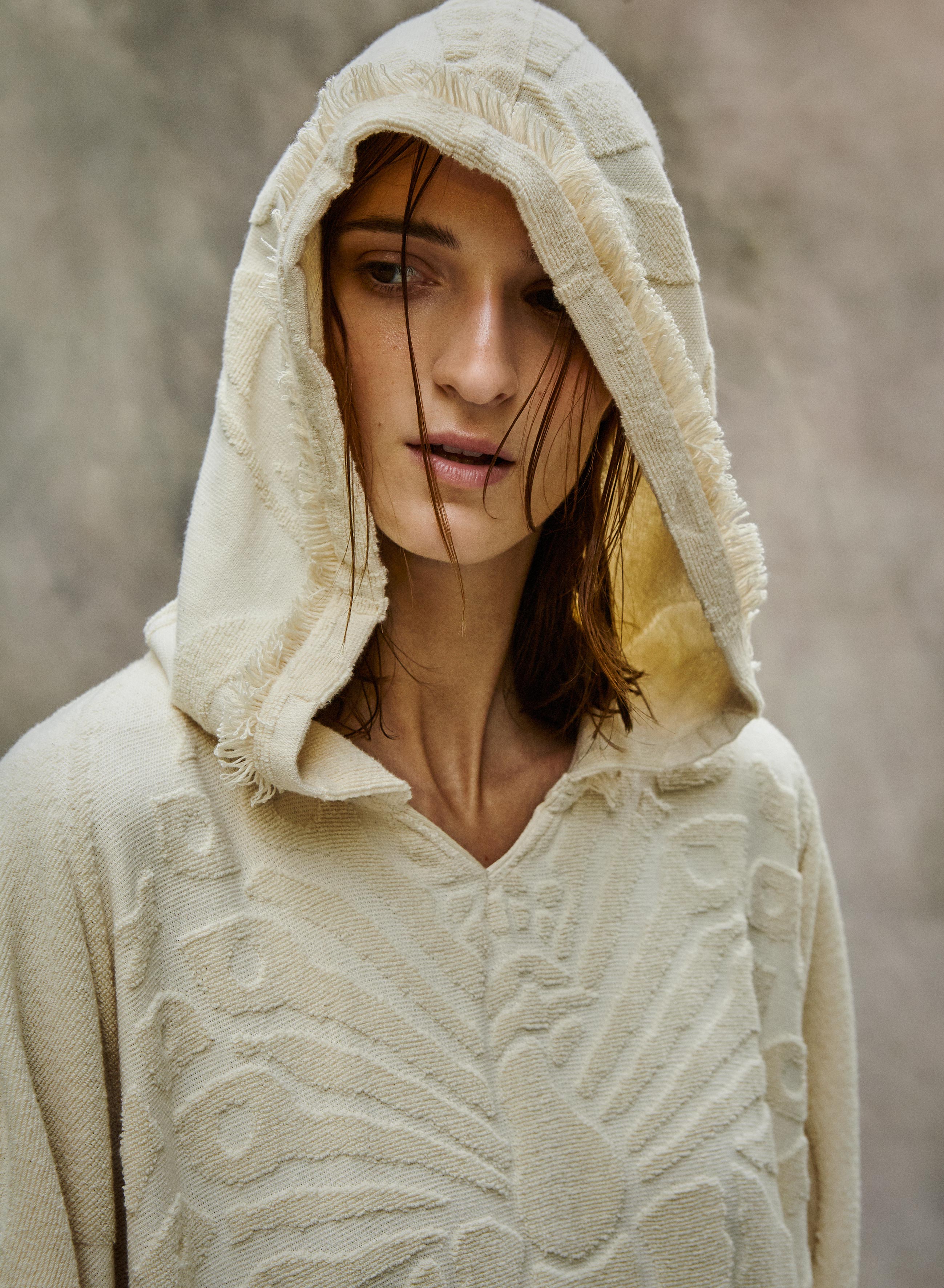 CONSIDERED MATERIALS
All materials used are strictly 100% natural, cotton, silk, linen and tencel, offering comfort, elegance and style. A large part of our collections are made of Greek woven cotton gauze which is a super light fabric. It needs no ironing and becomes softer and softer the more you wear it and wash it. The perfect travel wardrobe! Last but not least, vintage and recycled materials contribute to the zero waste and environmental footprint approach of ChristianZen.
NATURAL DYES
All ChristianZen pieces are hand-dyed with natural dyes.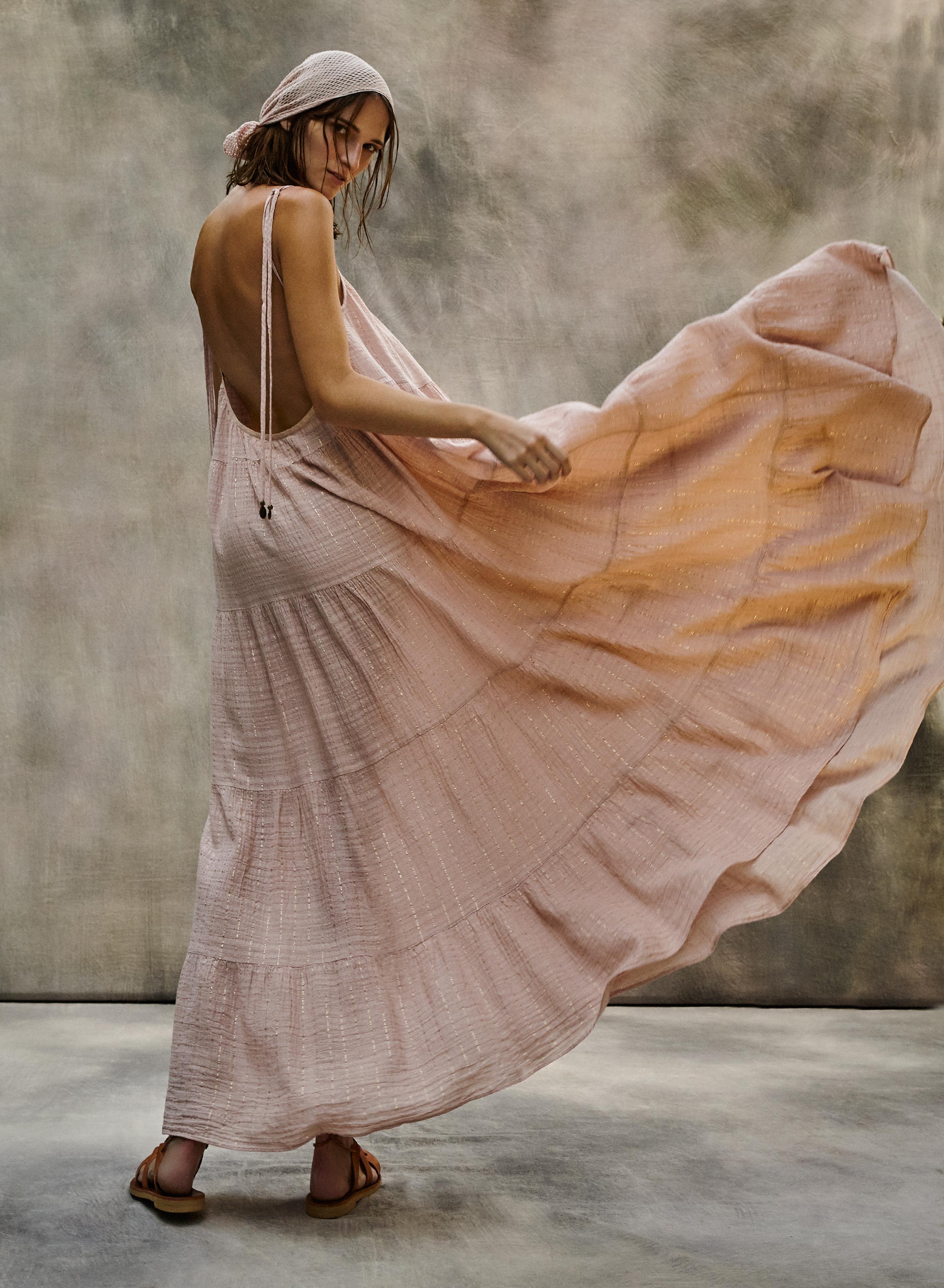 HEARTMADE FOR ALL BODY TYPES
All ChristianZen designs are handmade with love, for every single human out there wanting to feel beautiful and comfortable in their own skin. They are "one-size" which means they perfectly fit all body-types.
ETHICAL PACKAGING
Our packaging has been produced consciously from sustainably certified sources. Each ChristianZen garment is housed in a polybag made of 100% biodegradable materials which will be fully decomposed into carbon dioxide, water and biomass within few years.
ChristianZen store bags, stickers, tissue paper and "Thank you" notes are produced from recycled paper. The CZ hang tags are also made of recycled paper or 100% cotton.
We are committed to embracing real changes in the systems production chain, searching for innovative ways to minimize our use of virgin plastic and paper. Our goal is to circulate everything we use in order to keep it in the economy and out of the environment.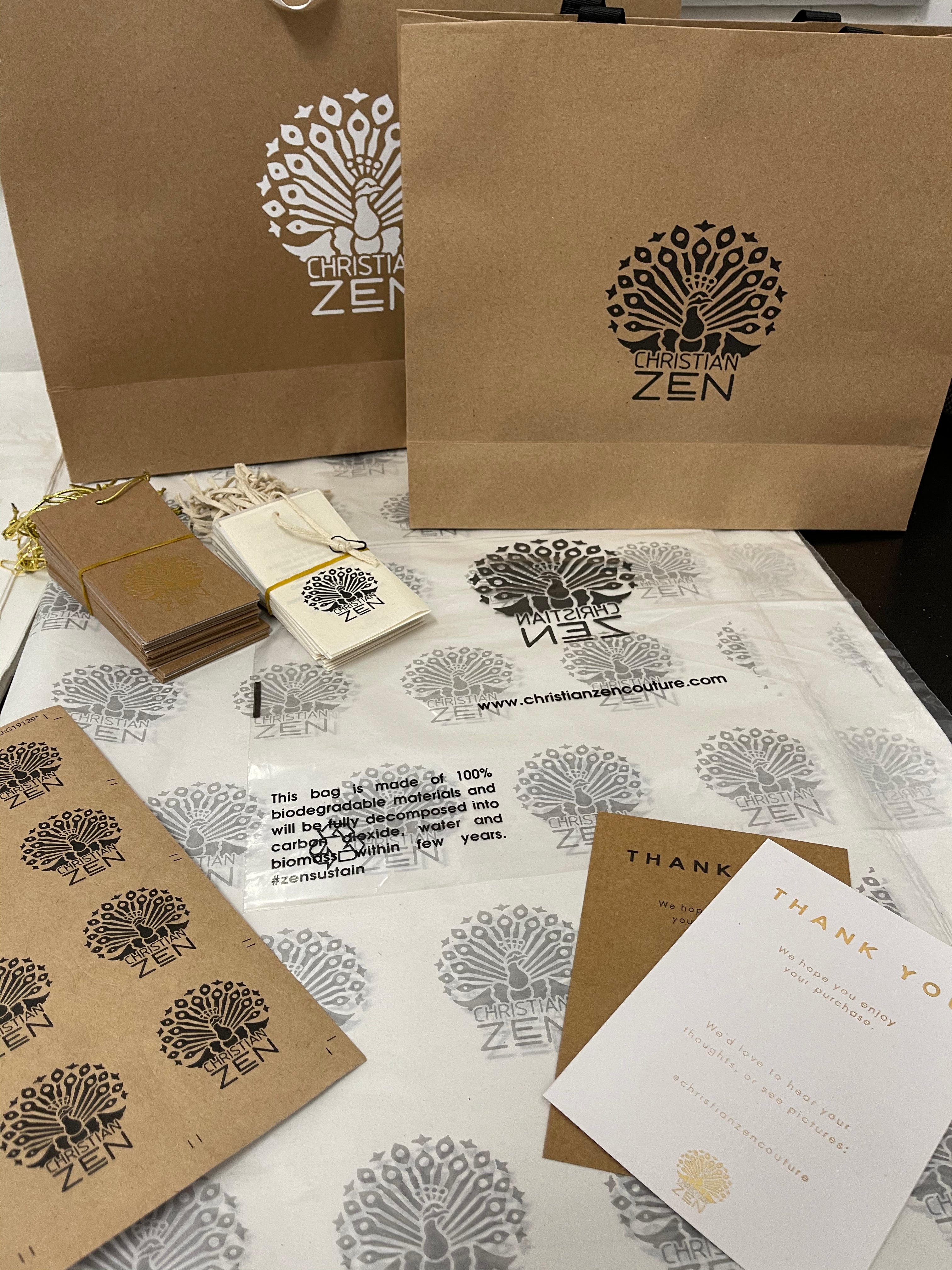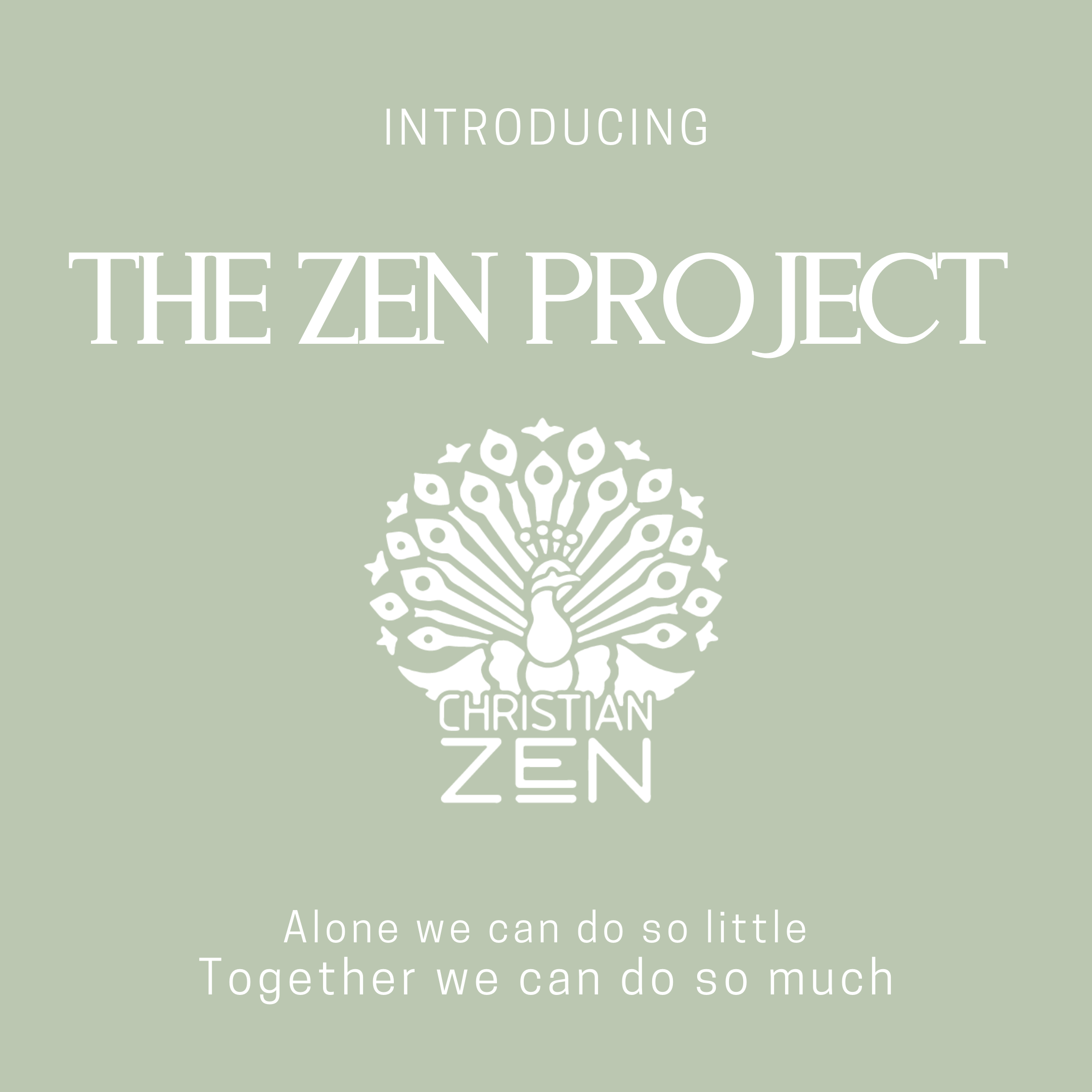 SUPPORTING DIFFERENT CAUSES
We want our brand to have a positive impact not only on the environment, but also on the people we share this planet with! Our philosophy stands for support of small communities and empowering women. Therefore proceeds of our sales go
to charity and we regularly support causes close to our heart. For more information check "The Zen Project".